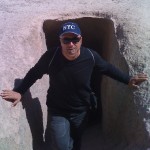 At Iggy's Blog, we offer a creative and unique insight into today's chaotic lives and landscape — things you won't get from mainstream news sources and media.
We will break down topics like economy, energy, tech, healing, science, technology, inflation, debt, music, arts and people.
A must-read for all who wish to contribute and spread an higher planetary consciousness .
In love and light,
Iggy