Solo Recital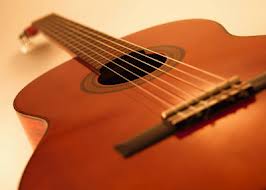 Luigi Pignatiello presents his charismatic guitar inventions, developed on different tonalities, alternative tunings and occasionally utilising live recorded sound production's resources.
This Recital takes its inspiration from Luigi's album "Chronicles of Inventions" (2013) based on his successful Instant (improvised) compositions hosted on the Podcast: Music Without Frontiers Show (www.musicwithoutfrontiers.net)
Pignatiello's creativity together with his compositional and improvisational skills makes each Instant composition an exciting challenge in the realm of the here and the now, whereas the audience is an active part of this music "stream of consciousness".
During the Recital Luigi likes to entertain his audience also playing some of his original compositions as well as pieces from the modern and contemporary guitar repertoire.
Instant Composition is the art of composing hic et nunc. The musical piece is created, improvised and performed, at the same moment, during the performing act. "An Instant Composition is like a fresh poem, an unexpected musical painting on the canvas of existence." (I. L. Pignatiello)
"Pignatiello's acoustic guitar is already considered a legend on the contemporary jazz scene."
Museo del corso ~ Rome
Watch on You Tube